You can use two methods to access your cPanel, either via the Hosting Australia Client Area or directly via your domain/URL.
---
Accessing cPanel Via the Client Area
The Hosting Australia Client Area offers a complete Hosting Management Control Panel.
To access your websites control panel via the Client Area, follow the below steps: 
Login into the Hosting Australia client area, clients.hosting-australia.com/
         OR
Click Client Login via the hosting-australia.com homepage.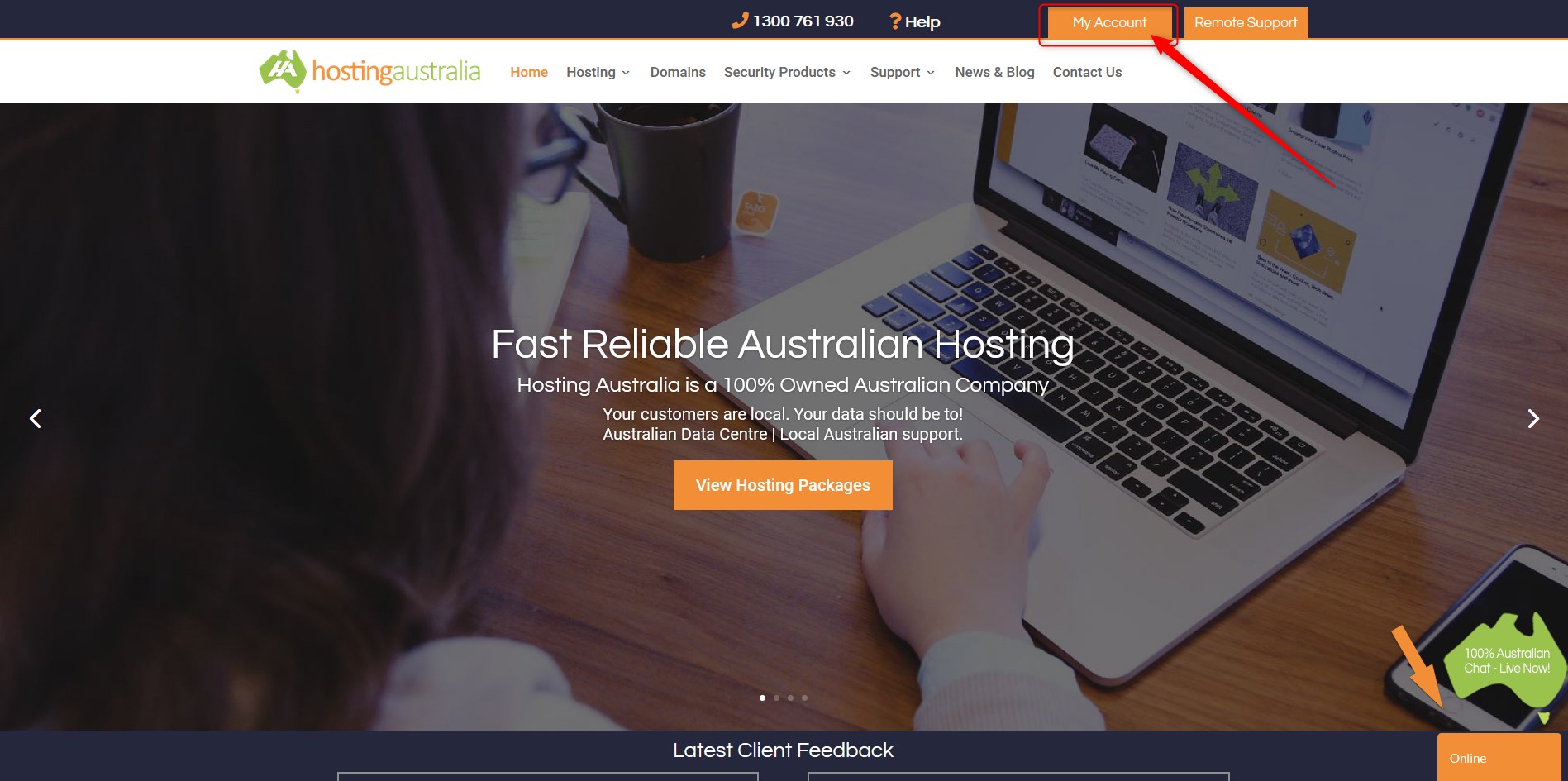 Enter Email Address & Password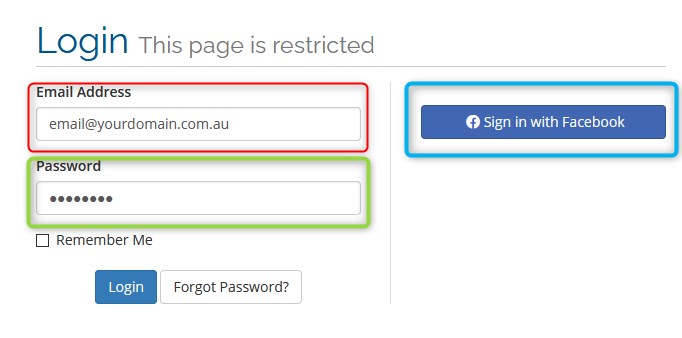 If you signed up to hosting-australia.com via Facebook, you can log in using Facebook details.
2. From the Client Login Area.
Click on Services, then choose My Services from the drop-down menu.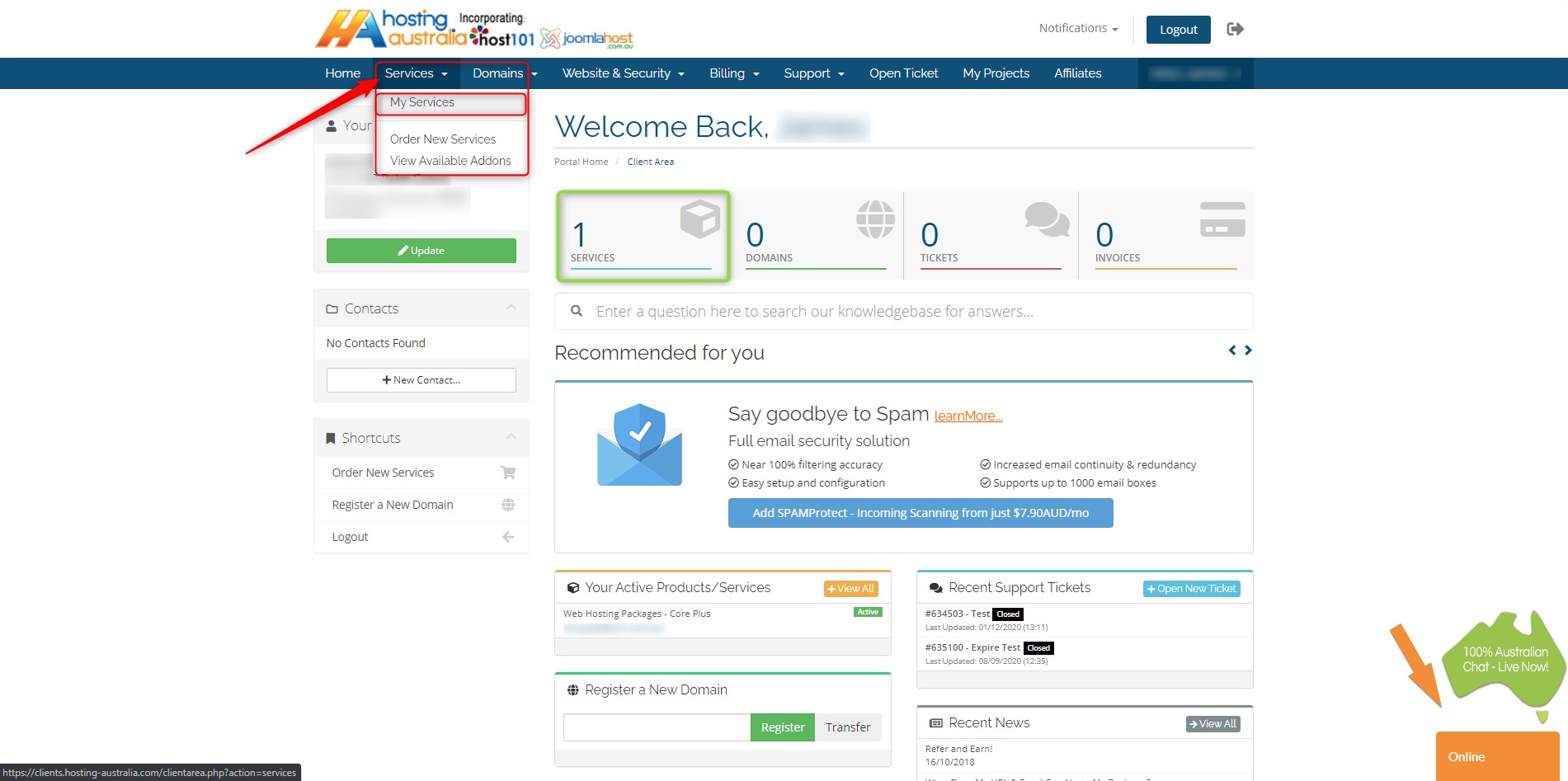 3. From the list of services, locate the account you wish to access and click the green ACTIVE
    button to the right-hand side to enter the Product Details page.

(Note, if you see something other than active, such as pending or suspended, please contact
Hosting Australia Support).
4. On the Product Detail page, choose Login to cPanel from the left-hand menu.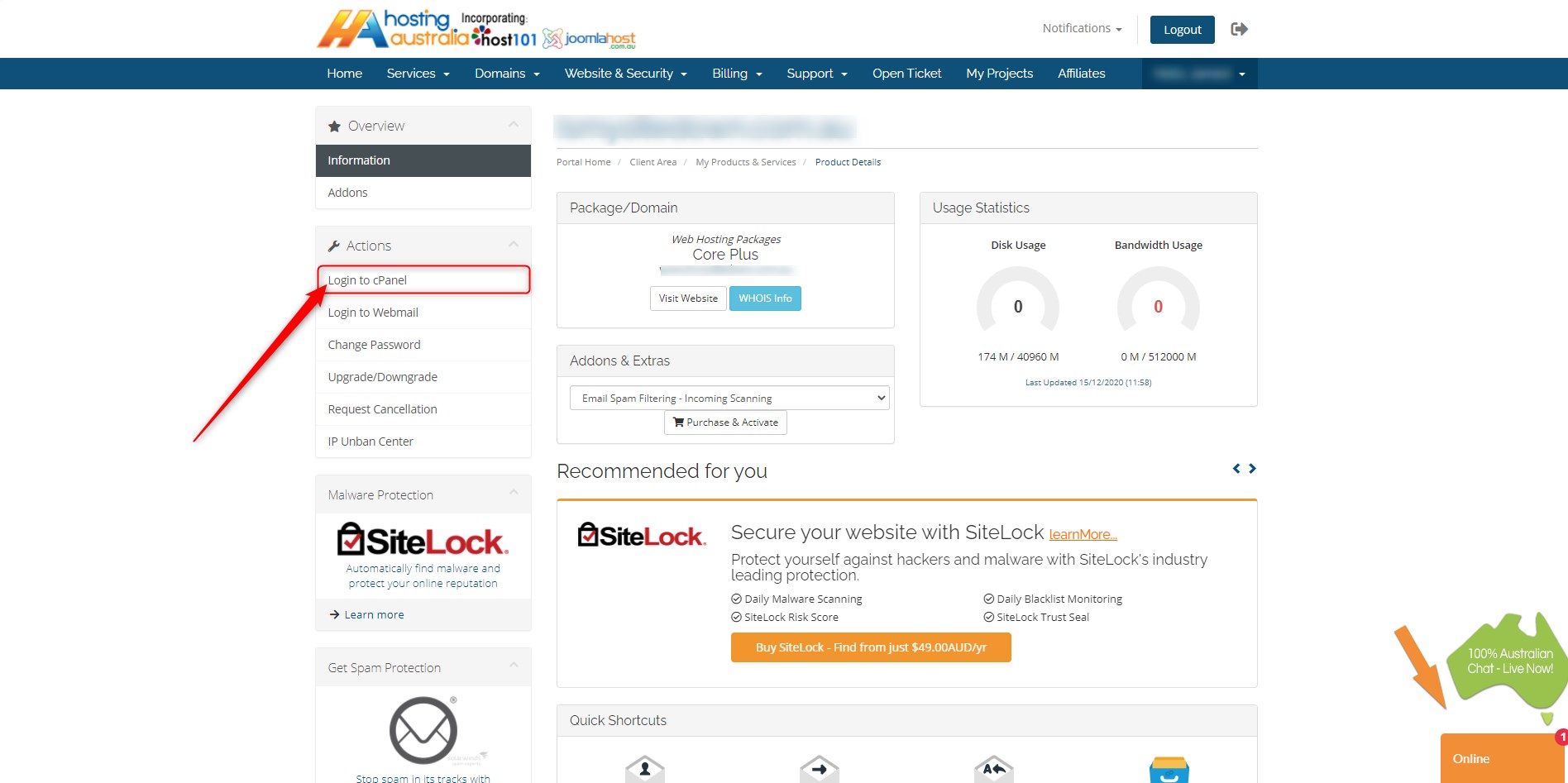 Accessing cPanel directly
You can also access cPanel directly. You will need both your cPanel password and cPanel username
to use this method, please see links below if you do not know these. 

NOTE - There are some cases when the above URL may not work, for example, if you have your
website hosting with an external source. In this case, please append your website address with ":2082"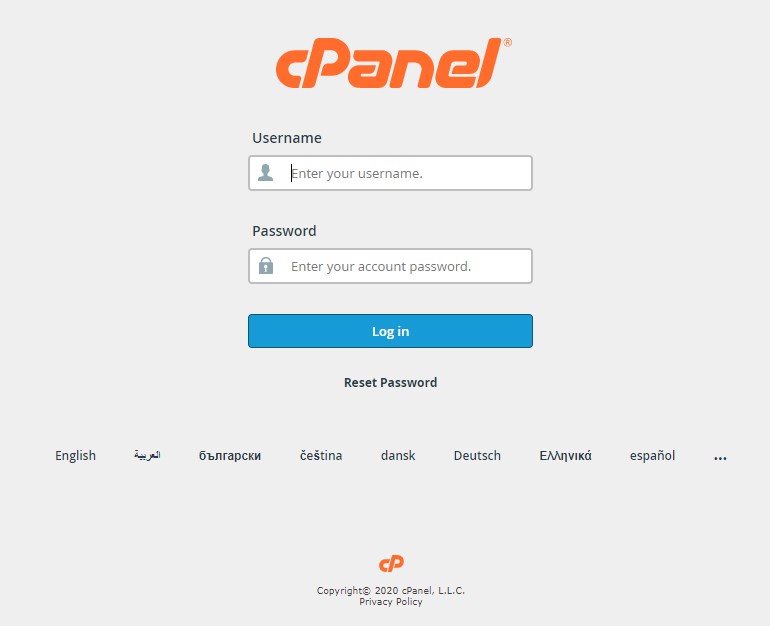 ---
What is your cPanel username and password?
If you need your cPanel Username, see THIS PAGE.

If you need to reset your cPanel password, please see THIS PAGE to reset.